Click on the + to expand each section
This page is filled with links to resources. We cannot know if the owner of another website has removed a page. If you find a dead link, please use our contact form to let us know, so that we can update our page. Mahalo
This flyer is a quick reference guide. Make sure you're fully prepared by visiting the CDC Preparedness Website. (link opens in a new tab)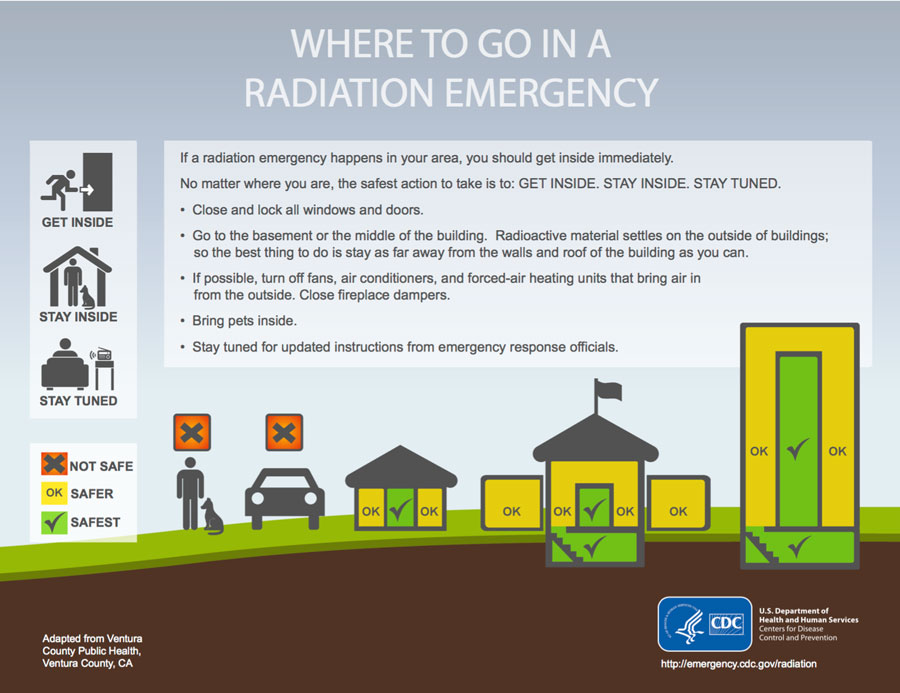 As a community, we all want to enjoy the quiet of this hillside environment. From time to time, there may be situations where noise levels are beyond your tolerance level. The Hawaii Department of Health has an online Manual called "Who are you going to call when the noise gets too loud?" Check it out by clicking the link below.
Click Here to view the Noise Reference Manual. (PDF opens in a new tab)
This tab provides information on local shopping, services and businesses that may be of interest to residents and potential buyers.  We do not endorse any businesses on this list, but hope you find it helpful in getting oriented to the area. We apologize if any of the links no longer work. Please notify us if you find one.
Banks
American Savings Bank – Kahala Mall
Bank of Hawai'i – Kahala Mall
Central Pacific – Kahala Mall
First Hawai'ian Bank – 1348 Hunakai St. (Kahala District), Aina Haina
Dry Cleaners
Center Caesar's – Kahala Mall
Young's Dry Cleaners – Kahala Mall
Grocery Stores
Costco – Hawai'i Kai Town Center
Foodland Farms – Aina Haina Shopping Center
Safeway – Kapahulu or Hawai'i Kai Shopping Center
Times Market – Kahala District
Whole Foods – Kahala Mall
Libraries
Aina Haina branch at Aina Haina Shopping Center Kaimuki branch on Koko Head Ave.
Medical Clinics
Kahala Ugent Care: Waialae Ave.
Kaiser Permanente Clinic – Hawai'i Kai Town Center
Queens Medical Clinic – Hawai'i Kai Shopping Center
Straub Medical Clinic – Koko Marina Shopping Center
Postal Services
U.S. Post Office – Kahala Mall
U.S. Post Office – Aina Haina Shopping Center
UPS Store – 4348 Kilauea Ave. (Kahala)
Public Schools
Aina Haina Elementary School
Niu Valley Intermediate School
Kalani High School
Shopping Centers:
Aina Haina Shopping Center
Kahala Mall
Koko Marina Shopping Center
Hawai'i Kai Shopping Center
Hawai'i Kai Town Center
Veterinarians
Aloha Anima Hospital
Kahala Pet Hospital
Kama'aina Pet Hospital
The Pet Doctor
Surf Paws Veterinary Clinic
Renting your property through VRBO or any other short-term vacation site is not only prohibited by the Waialae Iki Ridge Covenants and Restrictions, but it is also illegal per the City and County of Honolulu.   If you are renting your property or a portion of your property on a short-term basis you can be heavily fined by the city.  As a neighbor, if you know of someone who is renting their property illegally, you can anonymously report the violation either online via this link (24/7) or via phone at 808-768-8127 (7:45am to 4:30pm).
To learn more about reporting a violation, click here.  To learn more about the Honolulu City and County's regulations (Ordinance 19-18) related to short term rentals, please visit the Honolulu.gov website.

In Hawaiʻi, tests of the Emergency Alert System, as well as the Statewide Outdoor Warning Sirens, are conducted on the first working day of the month, in cooperation with Hawaiʻi's broadcasting industry. When the siren signal is sounded, whether during a test or not, tune to any local radio or television station for emergency information and instructions broadcast by civil defense agencies. Participating stations will carry a detailed explanation of what the sirens mean, as well as other related information.
Notices of the rescheduled or additional testing dates can be found on the Hawaiʻi Emergency Management Agency website. They also provide emergency preparedness information, and information on tsunami warnings.